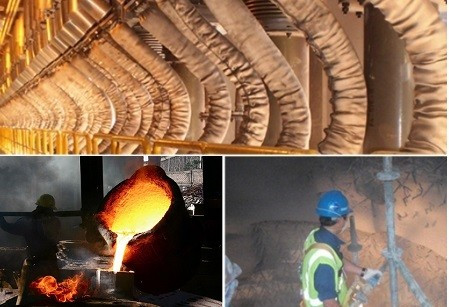 Refractory Sales and Service Since 1970
Cer-Met, Inc. was founded in 1970 upon the promise of delivering the best quality refractory craftsmanship in the Southeast. Based in Charlotte, North Carolina, we service refractory needs in the Carolinas and beyond. Our original business was founded to focus on refractory performance that would be served by contracting and selling the highest quality products in the country.
From new installations to major and minor repairs, customer satisfaction is our number one priority. With over 100 years of combined experience in the industry our team can find a solution for your refractory needs. We also provide Heat Enclosure Design which allows for good insulation and energy savings. From our work we have developed a reputable reputation as a top refractory contractor in the Southeast.
Cer-Met Inc. is a distributor for several major refractory manufactures and our corporation will provide the best possible product for your desired application based on the recommendations of our ceramic and materials engineers. We strive to minimize downtimes, provide solutions to quickly and efficiently provide our customers with what they need.